We are chamber of the year!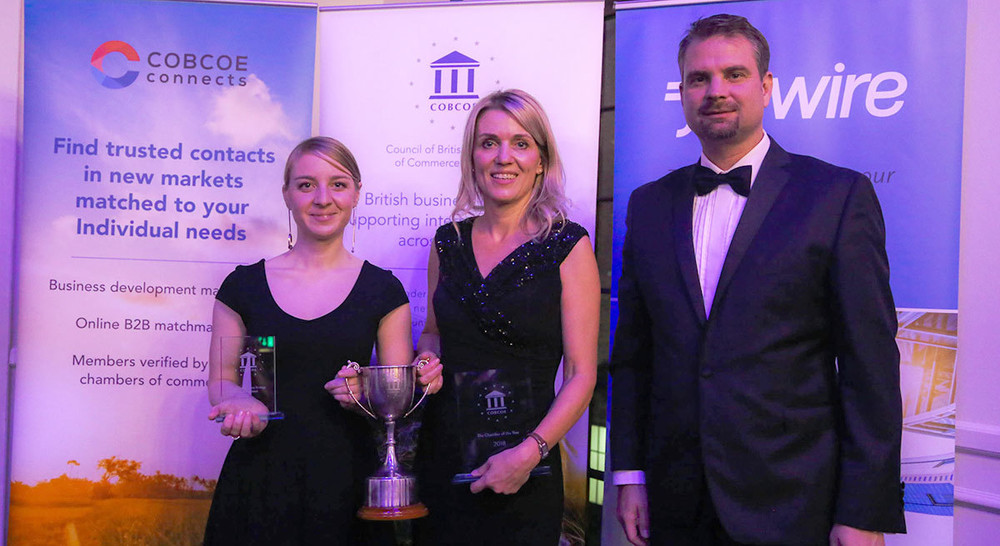 Špela Drobnič & Barbara Uranjek, British Slovenian Chamber of Commerce, Tadej Rupel, Ambassador of Slovenia to the United Kingdom
Dear members and partners,
I'm happy to announce that we received the prestigious award Chamber of the Year, awarded by the Council of the British Chambers of Commerce of Europe. The award was based on criteria of excellence in the fields of international trade, event organization, membership, cooperation with stakeholders and digital marketing & communication.
With innovative projects such as Sports meets business, trade and investment conferences in the UK, British month in Mercator Šiška, Brexit Ambition initiative, Beer Bulli digital project, Tea with Reason business breakfasts and the prestigious Christmas gala in London, we have managed to increase the visibility of the Chamber and doubled the number of members in the last two years.
Despite Brexit, we have managed to exceed our goals and increase the number and satisfaction of our members. Trade and investment between Slovenia and the United Kingdom are still growing, and despite the withdrawal from the EU, the British market still remains very attractive for Slovenian companies, just as Slovenia is interesting for British investors.
Barbara Uranjek,
CEO